Meet Our Dentists
Meet the Kid Whisperer:
Aditi Savla, DDS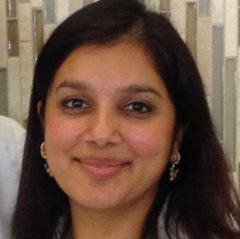 Dr. Savla, who grew up on virtually every continent, is a graduate of The Ohio State University where she continues to teach and is highly skilled and experienced in family dentistry. In addition to her strong skills and conservative approach to dentistry, though, we all especially appreciate Dr. Savla's warm and caring approach to patients. She will always treat you as though you were a member of her own family!
Away from the practice, spending time with her husband Miraj, their daughter Amara, and their extended family is her top priority. She also enjoys the family's tiny Tea Cup Pomeranian, Sadie, and tries to fit in time for reading, gardening, and planning themed parties. Dr. Savla also gives back to the community by volunteering in children's programs including Give Kids A Smile and Head Start, and teaches part-time at The Ohio State University at the Dental School.
Meet the Orthodontics Guru:
David Ray, DDS MS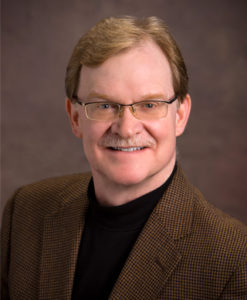 Dr. David Ray's high energy, passion for orthodontics, drive for perfection, and mission to be at the top of his profession is evident in his unparalleled education, training, and continuing education.
David Ray, DDS, MS has 14 years of college and professional training, highlighted by graduating DDS Summa Cum Laude from the Ohio State University College of Dentistry. He completed a Master's of Science in Physiology from the OSU graduate school of medicine during dental school, an Oral Medicine residency at Indiana University School of Dentistry emphasizing TMD and foundation for sleep medicine, and a Certificate in Orthodontic specialty training from the original and highly regarded orthodontic program, the University of Illinois in Chicago. Dr. Ray completed four courses, 50-plus hours, on sleep apnea/sleep medicine.
Graduating OSU College of Dentistry with highest distinction, Summa Cum Laude, Dr. Ray is a member of the Omicron Kappa Upsilon honorary Dental Society, Phi Kappa Phi Honor Society, and the National Registry of Who's Who. Dr. Ray maintains active memberships in many professional organizations including the American Association of Orthodontists (AAO), the Foundation for Orthodontic Research (FOR), American Dental Association (ADA), Ohio Dental Association (ODA), Ohio Association of Orthodontists (OAO) ,and Columbus Dental Society (CDS), and is a Life Member of the Ohio State University Dental Alumni Association.
Dr. Diane Ehrbar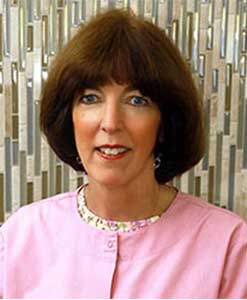 Dr. Diane Ehrbar has been practicing dentistry since 1986. After receiving her Bachelor of Arts degree from Miami University and her Master of Science degree from the University of Illinois , Dr. Ehrbar continued her education at The Ohio State University, where she graduated with her Doctor of Dental Surgery degree in 1985. Dr. Ehrbar continuously endeavors to stay at the top of her field and is a member of the American Dental Association, Ohio Dental Association and the Columbus Dental Association.
In her free time, Dr. Ehrbar is an avid reader and gardener. Her green thumb produces some of the best Tulips and Hydrangeas that can light up any blah day. She also enjoys giving back to the community through her volunteer work for her church, the greater Columbus communities.
Dr. Annie Courtemanche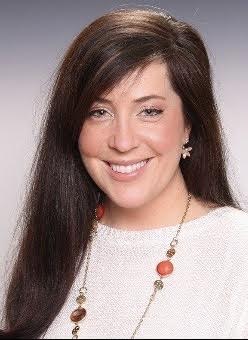 I'm very excited to be joining the Broad & Bright Dental Family! I was born and raised in Toledo, Ohio and completed a Bachelors in Biology at the University of Toledo. I moved to Connecticut and earned a Masters in Biomolecular Sciences. All the while, I was a dental assistant to keep relevant to my dream. The Ohio State University College of Dentistry is where I completed my DDS training. It's been wonderful being back in Ohio.
My amazing husband is my souvenir from the east coast and we have 2 very cool cats and 2 wild puppies. We're expecting our first baby this october!! In what little free time we have, we've enjoyed countless home remodeling projects and time with family and friends. I enjoy cooking, kayaking, hiking, trivia, traveling, antiquing, volunteering, and of course, dentistry. Keeping current with dental continuing education and technology is very important to me. I love making people smile and I truly look forward to caring for the young smiles of your children!